Inca Cross Geocoin
Das Andenkreuz (Quechua: tawa chakana) ist ein im Hochland Boliviens und Perus
gebräuchliches Symbol, das auf die Inka zurückgeht. Die vier Richtungen symbolisieren
dabei die vier Himmelsrichtungen des Inkareiches, das Loch in der Mitte,
den Nabel der Welt - Cusco, die Hauptstadt der Inka.
Die Stufung zwischen den Balken stehen für die Dreiteilung der Welt in Unterwelt (Ukhu Pacha),
Welt der Menschen (Kay Pacha) und Götterwelt bzw. oberer Welt (Hanaq Pacha).
Das Andenkreuz beinhaltet in Kurzform das komplette Leben der Inka. So symbolisieren
die drei Stufen neben den drei verschiedenen Welten auch deren tierische Repräsentanten.
Der Kondor verkörpert die Götterwelt zugleich mit der Gerechtigkeit.
Die Welt der Menschen symbolisiert der Puma, der für Stärke steht, und die Unterwelt
verkörpert die Schlange und ihre Weisheit.
The Andean Cross (Quechua: tawa chakana) is a commen symbol in the highlands of Bolivia and Peru
that dates back to the Incas. Symbolize the four directions
while the four cardinal points of the Inca Empire. The hole in the middle is
the navel of the world - Cusco, the capital of the Inca.
The gradation between the bars represent the tripartite division of the world into the underworld (Ukhu Pacha)
the human world (Kay Pacha) and world of gods or upper world (Hanaq Pacha).
The Andean Cross contains in brief the entire life of the Incas. To symbolize
the three stages of life in the three worlds also animal whose representatives.
The condor represents the world of the gods at the same time with the justice.
The world of men symbolizes the Puma, which stands for strength, and the underworld
embodies the snake and their wisdom.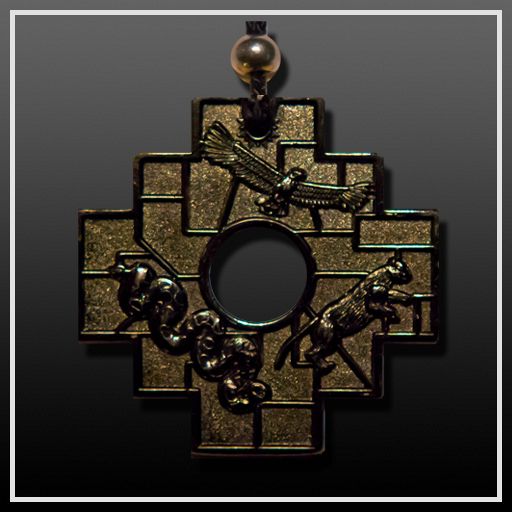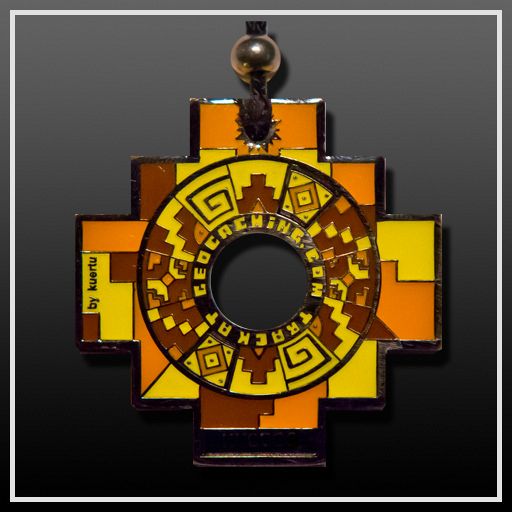 Black Nickel RE (75 Stück / Pieces)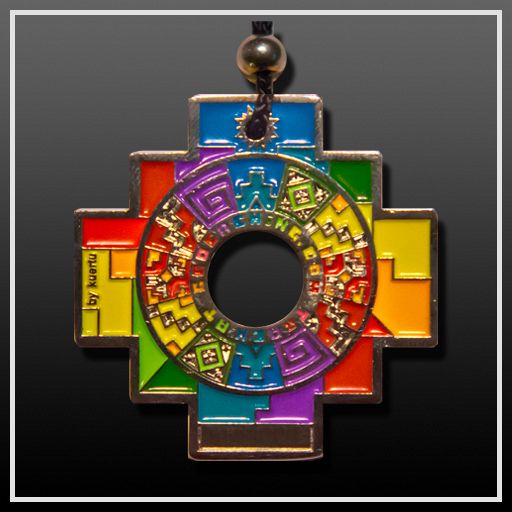 White Nickel SE (50 Stück / Pieces)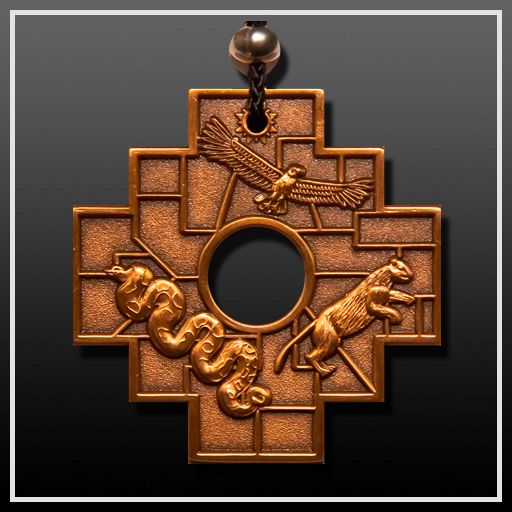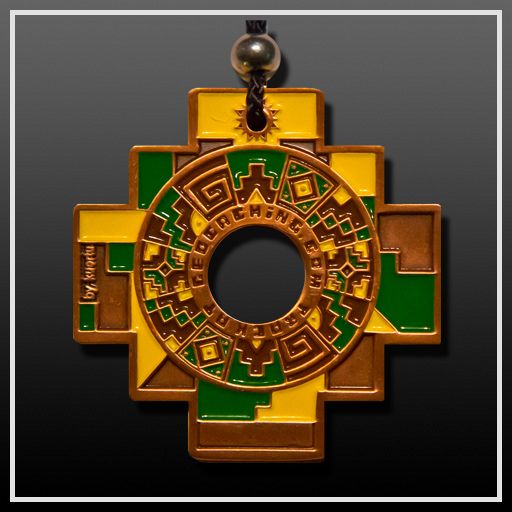 Antik Kupfer / Antique copper XLE (30 Stück / Pieces)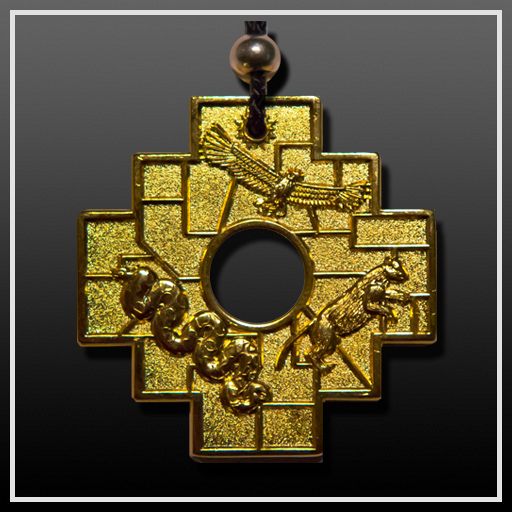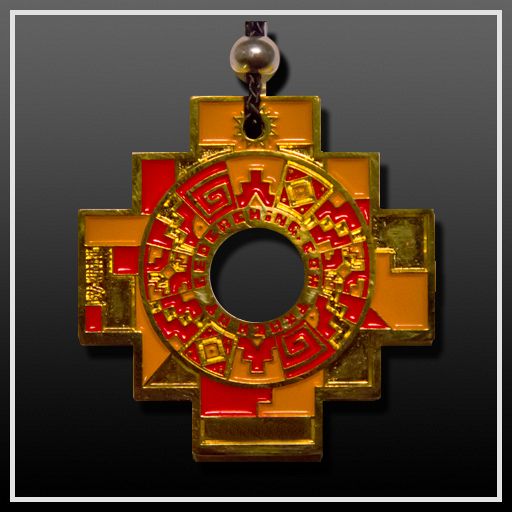 Poliertes Gold / Polished gold XLE (30 Stück / Pieces)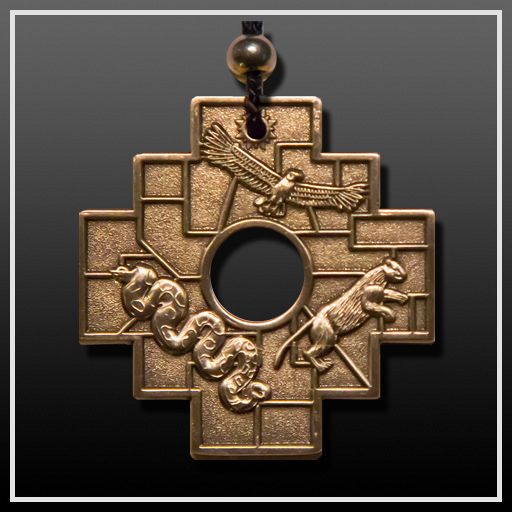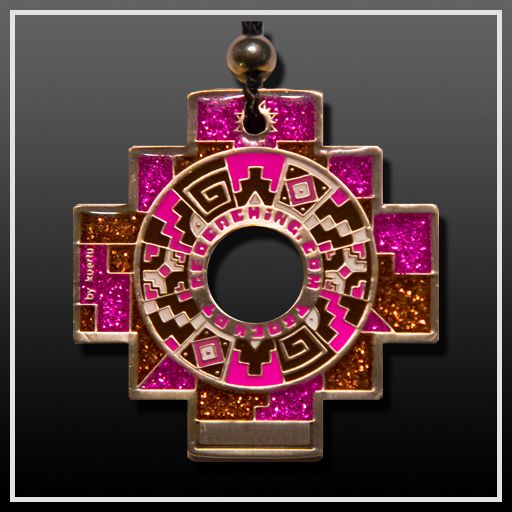 Antik Silber / Antique silver XLE (30 Stück / Pieces)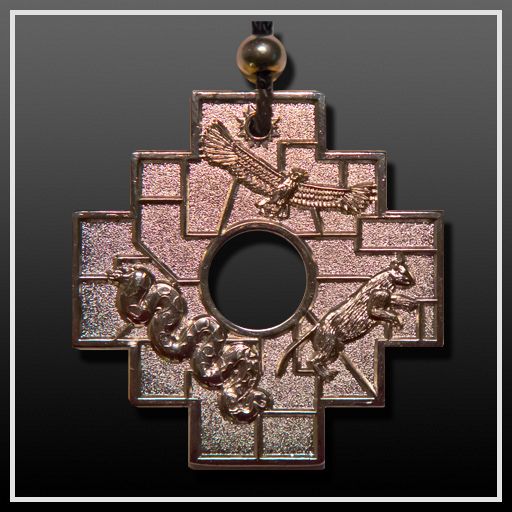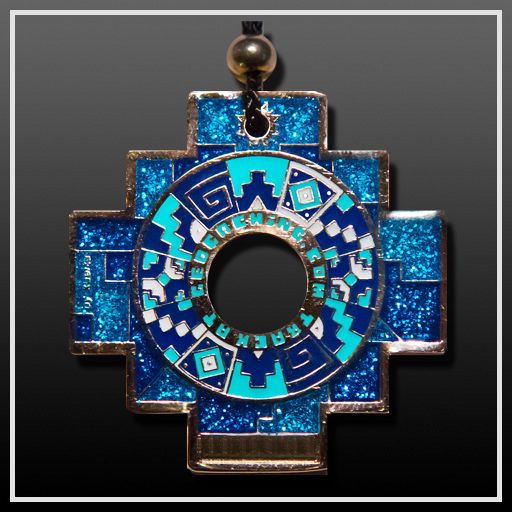 White Nickel XLE (30 Stück / Pieces)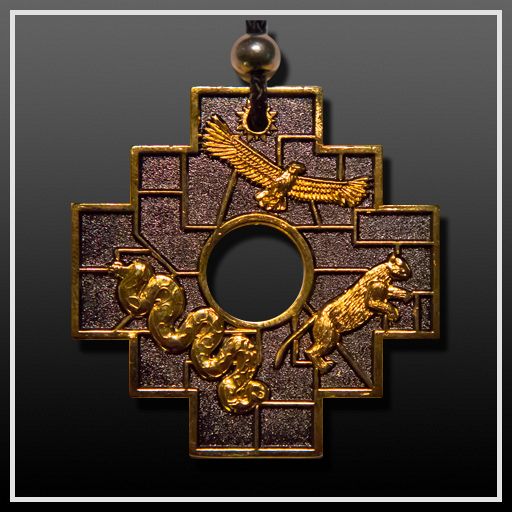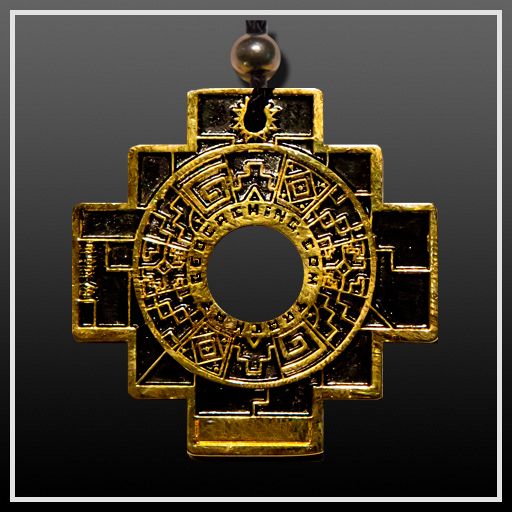 TwoTone Black Nickel / Gold AE (10 Stück / Pieces)
_________________________________________________________________
Geocoin kann als Anhänger getragen werden.
Vorderseite mit Kondor, Puma und Schlange.
Hinterseite mit Inca Symbole.

Vorderseite 3D Relief
Versionen verschieden farbig, Nachtleuchtend und mit Glitzer
1.5" (ca: 38mm) x 3mm Dicke
trackable mit eigenem Icon auf Geocaching.com:
_________________________________________________________________
Can be worn as a necklace.
Frontside with condor, puma and snake.
Backside with Inca symbols.
Frontside 3D relief
Versions with diffrent colors, glitter and glow in the dark
1.5" (ca: 38mm) x 3mm thickness
trackable with own icon on Geocaching.com:
_________________________________________________________________